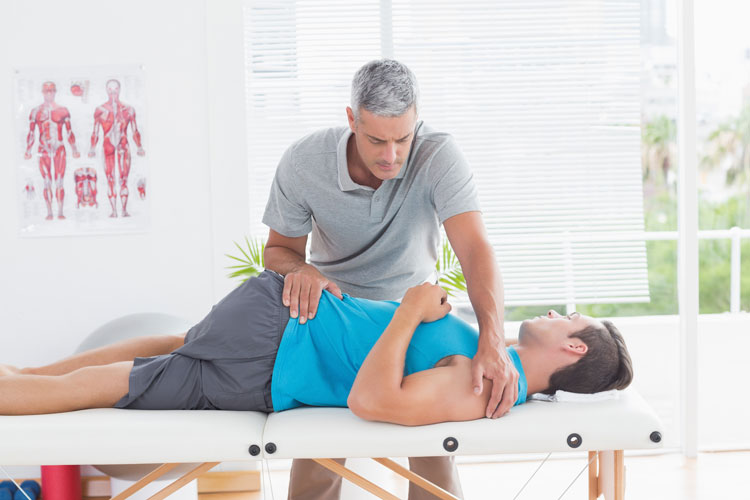 What to expect on your first visit
On your first visit, you will receive a thorough examination to determine your joint and muscular health and fitness.  Our primary goal is to identify muscle weakness.  A weak muscle is either the cause of your problem, or it is an indicator of the consequence of an injury or condition.
The doctors at MUSCLE IQ usually start with hands-on testing followed by computerized medical equipment testing.  These tests will help us diagnose and pinpoint the source of your problem.  An acurate diagnosis makes rehab treatments a hundred times more effective.

The examination will also help us detect your Muscle IQ score.  This score is a measurement of your capacity to protect your body from injury and repetitive strain.   At the end of your visit, we will give you the results.
During your first visit to our provo physical therapy clinic, you will also receive targeted manual therapy treatment based on the examination findings.  The purpose of the treatment is to reduce your symptoms and turn on weak muscles.
Following your exam appointment with the Doctor, you will schedule a second appointment.  On your second visit, the Doctor will continue with targeted manual therapy treatments, set-up your medical exercise routine, and review the findings from your exam.  The review will outline your specific muscle and joint problems.  You will also discuss your treatment plan with the Doctor.  The staff will then help you to set up a series of appointments to get you on the road to balance and wellness.
Call Us TODAY to Schedule an Appointment
801-310-0851